Hybrid Cloud backup
With Point-2-Point DR, you have the freedom to choose how you manage the diversity of server backups and workstation backups: via the cloud or a hybrid model.
Point 2 Point Inc. cloud backup enables you to send your data to a hosted provider for fast, secure, and simple online backup.
With backups, the choice is a good thing
Point 2 Point Inc. DR hybrid cloud backup enables you to set up an on-premise NAS appliance, USB or disk as local storage. We call this "Local Speed Vault™." With access to their data both on- and off-site, you can complete restores in minutes instead of hours.
And you can manage everything from one central live monitoring view. Our automatic re-connect technology ensures backups won't be sabotaged by a spotty Internet connection, which gives your customers peace of mind.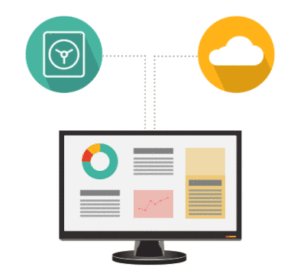 HIPAA Compliance for Backups
The Health Insurance Portability and Accountability Act of 1996 (HIPAA) doesn't just apply to hospitals and doctors' offices, but can come into play with anyone even tangentially involved in health care. This includes service providers such as VARs and MSPs.
The penalties for violating HIPAA rules and regulations are serious. The state health department in Alaska lost a backup drive and was hit with a $1.7 million fine. These fines can also apply to third parties that are responsible for securing data.
Backup is one of the most important areas to protect as this is where the crown jewels, such as patient data, are housed.
Point 2 Point Inc. DR secure backup solutions helps customers comply with HIPAA through strong encryption, and the fact that the customer holds the private encryption keys so the data cannot be altered by an outside party. And having Point 2 Point Inc. DR backup in the cloud means your private data is always secure and available, with no fear of loss.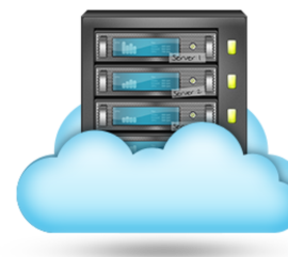 Secure Health Care Backup
"The HIPAA Security Rule applies to all health plans, health care clearinghouses, and to any health care provider who transmits health care data in electronic form, otherwise referred to as a Covered Entity (CE).
Further, HIPAA requires that any person or organization that conducts business with the Covered Entity that involves the specific usage or disclosure of individually identifiable health information, otherwise referred to as a Business Associate (BA), must also comply and adhere to HIPAA security requirements.
In order to be considered a Business Associate, the work of an organization must deal directly with the use and or disclosure of protected health information. Examples of such include: outsourced billing providers, collections providers, transcriptionists, and EMR providers, among many others," said Oliva.
"MSP's play a critical role towards helping to ensure that their customers maintain a secure and HIPAA compliant environment. Most importantly, they must ensure that their internal processes and procedures are in accordance with the HIPAA security requirements."
Encryption:
Part of the POINT 2 POINT DR HIPAA solution is private key encryption. With such encryption, the provider itself can't even get at the customer data, offering deep HIPAA compliance. The only way the data can be decrypted is with the use of the customer's encryption key.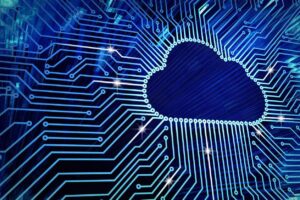 True Delta Technologies
Backups so fast, your servers can't believe it​
Backing up 9,000 files per second requires a unique technology, one that's as fast as it is simple. That's why we created the True Delta technologies. Here, we only back up changes made to the data - not the full volume.
This form of deep deduplication ensures you only do one full backup. You then back up, on average less than 0.5% of the total data set. We combine these changes in cabinets, so your bandwidth and CPU usage remains low. And if you want to save something forever, this can also be done.
It's all part of one powerful solution:
POINT 2 POINT hybrid cloud backup.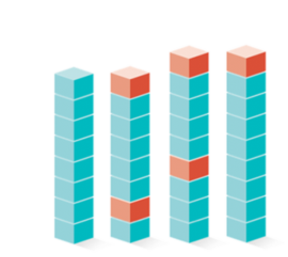 Virtual Disaster Recovery
Virtualization is one of the best things ever done for servers, as they allow one physical server to act as several, dramatically lowering computing costs and boosting efficiency. And in case of data restoration, virtual disaster recovery is...
Virtualization presents challenges and opportunities for backup. One challenge is that backup systems have to protect data from virtual machines as well as physical ones. In some cases, IT was forced to host two solutions here, one backup tool for physical and a separate product to backup virtual machines.
Point-2-Point DR has no such problem. Point-2-Point DR can back up physical servers and workstations, but can also protect virtual machines such as those from VMware 4.0, 4.1, 5.0, and later versions, and can make a hot backup of an already running VMware virtual machine.​
When it comes time to restore, Point-2-Point DR can reinstall the VM image and related snapshots to either the original VMware host or to a new host. For smaller incidents, Point-2-Point DR can restore a single file from a VMware image.
This technology can form the basis of a Virtual Disaster Recovery (VDR) service, where service providers can create offerings that let IT recover from data loss in minutes from the cloud. Here a failed Windows Server can now be recovered to VMware or a VMDK.
Point-2-Point DR also supports the fast-rising Microsoft Hyper-V hypervisor. Here Point-2-Point DR can back up virtual machines based on Hyper-V Cluster Shared Volumes (CSV)​.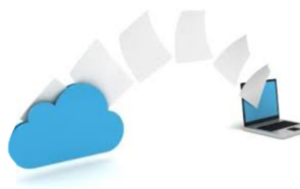 STANDBY IMAGE
Some systems are so critical; you can't wait for even the shortest of recovery times. Often, these systems need to run locally to maintain performance norms. Standby Images provide the fastest way to provide you with a bootable local image of their most important systems.​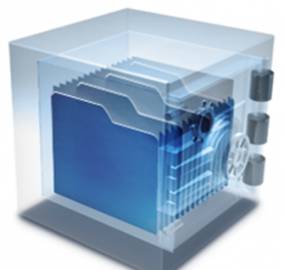 LOCALLY AVAILABLE IMAGES
Some systems require near-instant recovery times; even with virtual disaster recovery, the cloud isn't a viable option. With little more than specifying a target storage location and access credentials, Point 2 Point DR builds bootable VHDs of your Windows systems volumes, providing the value of VDR with the convenience of a local disk or NAS.​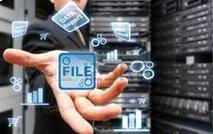 STANDBY IMAGE
Some systems are so critical; you can't wait for even the shortest of recovery times. Often, these systems need to run locally to maintain performance norms. Standby Images provide the fastest way to provide you with a bootable local image of their most important systems.​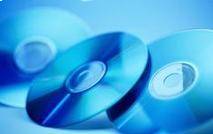 NO CLOUD NECESSARY
You need to be up and running, even when there is no Internet. So, unlike traditional virtual DR, Standby Images don't require the use of cloud storage as part of the creation process. Images are created locally and have no need to access, nor utilize any cloud-based data.​
VIRTUAL RECOVERY WITHOUT THE VIRTUAL INFRASTRUCTURE
Gives you the confidence that following a data loss, important systems can be operational almost immediately without the need to first recover it. By being an integral part of the backup process, rather than recovery, Standby Images are always up-to-date and ready for operational use.
ZERO RECOVERY NEEDED
Turn the recovery of an entire system from a process that takes days or hours to one that takes just minutes. Point 2 Point DR builds the bootable Standby Image of critical systems as part of the backup process, so you won't need to trigger recovery at all, and can be up and running in minutes, even without Internet access.
MULTIPLE BOOT-UP OPTIONS
Not everyone has the same virtualization platforms in use. Standby images are stores as a local VHD file and can be mounted or booted with either Hyper-V or Oracle Virtual Box by simply creating a new VM, attaching disks and booting in as little as 1 to 5 minutes.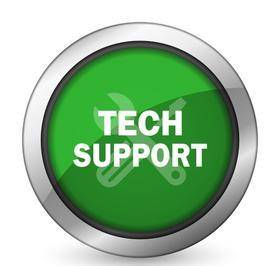 Point 2 Point Inc. DR offers 24/7 support, which is included in all packages. Support is offered over the phone, via e-mail, and remote connection.